Partners
CISCO
http://www.cisco.com/
Cisco Systems, Inc. is the worldwide leader in networking for the Internet. Today, networks are an essential part of business, education, government and home communications, and Cisco Internet Protocol-based (IP) networking solutions are the foundation of these networks.

Cisco hardware, software, and service offerings are used to create Internet solutions that allow individuals, companies, and countries to increase productivity, improve customer satisfaction and strengthen competitive advantage. The Cisco name has become synonymous with the Internet, as well as with the productivity improvements that Internet business solutions provide.

Contact CSS today to set up a free communications audit to see if CISCO is the right choice for your small business.
Panduit
http://www.panduit.com/




Panduit is a world leader that engineers flexible, end-to-end electrical and network connectivity physical infrastucture solutions that help business stay connected in a global world. Our high-performance products improve productivity and offer lower total cost of ownership to create a competitive business advantage. Strong alliances with industry leaders, a global staff, and unmatched service and support make Panduit a valuable, trusted partner.

Contact CSS today to set up a free consultation to determine what Panduit solution is the right choice for your small business. CSS is a Panduit ONESM Silver Partner.
Leviton
http://www.leviton.com/

Leviton Network Solutions was created 20 years ago to meet the growing need for telecommunications and high-speed data technologies. Today, the division is dedicated to producing complete system solutions for network infrastructure, from the backbone to the workstation, for the enterprise, data center, service provider, and residential markets. Incorporating fiber and copper innovations to create the best and most integrated network possible, Leviton Network Solutions offers connectors, cabling assemblies, panels, wall plates and workstation solutions, cable management, and home technology equipment for commercial and residential uses.

For more information, visit http://www.leviton.com/
APC by Schneider Electric
https://www.apc.com/us/en/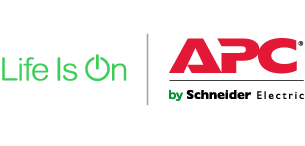 APC by Schneider Electric (formerly known as American Power Conversion Corporation) is a manufacturer of uninterruptible power supplies, electronics peripherals and data center products. CSS is now certified as a Registered Partner in the APC by Schneider Electric Channel Program. Participation in this Program enhances our ability to find the right products for our customers.
Cbeyond
http://www.cbeyond.net/

Cbeyond specializes in delivering voice and data services with high-speed Internet access using a full T-1 line to small businesses like yours. Each Cbeyond BeyondVoice™ product includes the latest VoIP technology for your local and long-distance phone services, plus all of the essentials tools that big businesses now rely on including:
Local and long-distance calling
Conference calling and voicemail
Your own toll-free number
Email and Web hosting
Security, backup and file sharing
VPN Remote User
… and more!
All of this in an affordable, easy-to-manage package — no IT department required! Plus, Cbeyond is the only managed service provider that offers Beyond Office, which lets your company president or CEO enjoy the speed and convenience of Cbeyond after hours using a full T-1 line at home!

Contact CSS today to set up a free communications audit to see if Cbeyond is the right choice for your small business.
Jabra
http://www.jabra.com/

We are now a Jabra® partner. Contact CSS for all your headset needs. Whether you are looking for headsets for mobile devices, desktop phones, or call center applications, CSS and Jabra have the right solution for you.

Not only do we offer headset solutions from Jabra, but we now also offer headsets to compliment our telephony solutions from Mitel®, Cisco™, and Panasonic.
Primex Wireless
www.primexwireless.com

CSS is an authorized partner of Primex Wireless. Manufacturers of synchronous timing systems for business.
MultiTech Systems/Unified Communications
www.multitech.com

CSS is an authorized partner of MultiTech Systems for the Unified Communications solutions.